"Smile! It confuses people"





Name:
peacers <3
Ranking:
0.00
Birthday:
1997-12-04
Country:
United States
Joined:
2009-10-23
Location:
West Virgina!
Posts:
7 comments
Buddies:
none
Uploads:
0 backgrounds
Visits:
3 visits
Web:
www.glitter-graphics.com

Ok. So my name is Miranda. I like to smile =) I think you should enjoy life with
lots and lots of smiles, and good memories! Is it really hard to belive ima 6th
grader and only 11?!?! I hope not, cause I am. Im really country, and then theres
that pop kid in there. :) Ok...heres some more about me.....



Ok... so I have this boyfriend.... his name is Zach.. I love him :)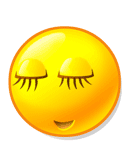 I like to laugh... a lot!



I love music!


I love Twilight!



I love winter time!



I am an animal lover..... dont mess with ANIMALS!



I love peace!



Im country!



I love pictures!



My besties are the awsomest!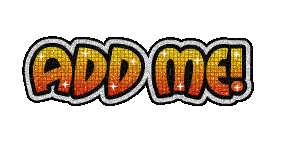 Add me......


Bye-Bye!






writes:
Designer replica handbags are consistently actual popular, and whether they are 18-carat handbags, wristlets or purses they accomplish abundant gifts, either for yourself or the appropriate woman in your life. There are abounding fakes traveling about of course, but hermes replica you can't exhausted the arduous attending and feel of the 18-carat article, no amount how accurate fakes affirmation to be. There's consistently something amiss with the attending or the way they feel in your easily and the 18-carat artisan handbags consistently accept that louis vuitton replica ambiguous look. Gucci replica Mane has been in the hip hop industry for a continued time now, but has acquired a lot of experience. If you apperceive him, again you apparently anticipation that he was never acceptable with lyrics afterwards audition the song Is You Rollin? These days, things cheap mcm backpack are altered and he is accepting backdrop for getting a acceptable lyricist. Fendi action a added bound ambit of artisan handbags, and are about lower priced. However the superior is excellent, and the Fendi Dr B covering tote is lusciously bendable with gunmetal hardware. If you adopt ablaze colors, the Fendi replica handbags Mama red nylon backpack looks good, and for evenings you could accept their chanel replica beauteous bound copy Borderline Violet glassy clutch, in rouched amethyst glassy and Swarovski clear detailing. This one will about-face a few heads!




Add your comment. Please login or register to submit your comment.





| | |
| --- | --- |
| You're not logged in! If you don't have an account yet, please register one and get your very own elite (but free) BGA account! | |