"Uhh, Why are the letters too big?"





Name:
Sakura Nakajima
Ranking:
0.00
Birthday:
1995-02-11
Country:
Japan
Joined:
2007-03-17
Location:
Posts:
2 comments
Buddies:
none
Uploads:
3 backgrounds
Visits:
4 visits
Web:
sakurakino.deviantart.com/


Sorry! I didn't know that I already signed up here! Ahaha! Oh yeah, I am still Sakura Nakajima from glitter-graphics. So, I am here(at last!), to upload backgrounds!



Avatar is always changed every 1 month!



I am only OL in Saturdays..



Alright!! I am now accepting graphic requests! Feel free to request anytime!





Hi! I am SakuNa! I hope everyone will be nice and friendly here!



I love surfing in the net and do chatting!



I also love studying!



I love making friends!



I actually get pissed easily...



I may be nice and friendly if you're like that too!



I hope we'll be good friends in the end!



I'lll end here. Please introduce yourself to me! So I would know you better.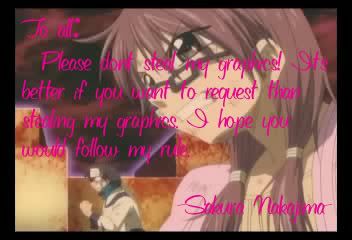 Copyrighted(c) by: SakuNa(Sakura Nakajima)



This is the sample of my own-made image... it's Sano and Rinko from Ueki No Housoku! Kawaii~!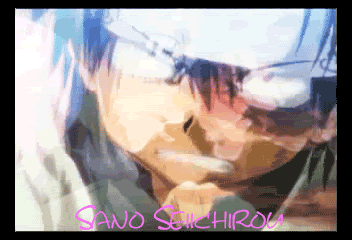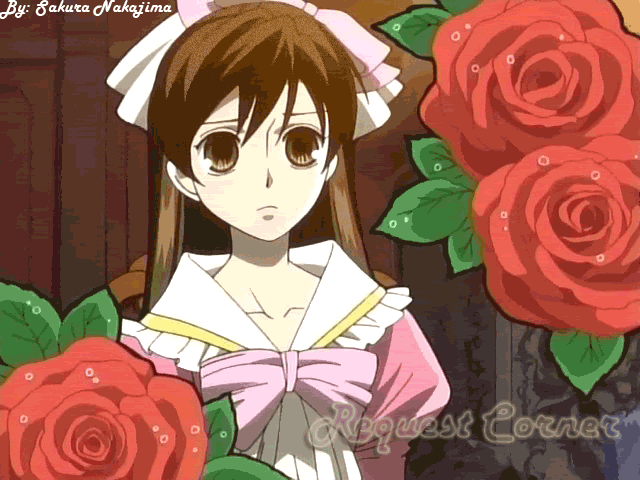 If you want to request images from me, just post a comment and fill up the ff.:



What Anime:



Type of image:



Animated GIFs, Friendster Layouts, or both?

*Animated GIF
~Image
~Avatar
~Banner

~Myspace Layouts



I am afraid that Animated GIFs and Friendster Layouts are allowed to be requested... I am training myself on making more cooler gifs than what I am making today!





~Slam Dunk
~Ayashi No Ceres
~Sakura Wars
~Highschool Of The Dead(Manga Only)
~Tsubasa Reservoir Chronicles
~Ouran High School Host Club(and Manga)
~hack//dusk- Legend of the Twillight
~Fruits Basket
~Karin
~Gakuen Alice(and Manga)
~Cardcaptor Sakura
~Hanaukyo Maid
~Ikki Tousen
~Tsuyokiss
~Mermaid Melody(Pitch and Pure)
~Suzumiya Haruhi no Yuuutsu(Only season 1)
~Bleach(ongoing)
~The Prince of Tennis
~Chobits
~xxxHolic(and Manga)
~Midori no Hibi
~Tokyo Mew Mew(and Manga)
~D.N Angel
~Candidate For Goddess
~Ah! My Goddess
~Absolute Boyfriend(Manga)




Thank You For Visiting My Profile(Even though it sucks...)!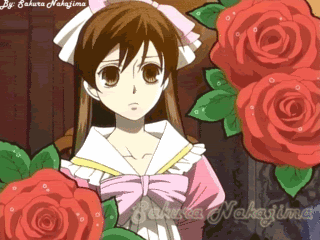 writes:
Hi :-) I approved your backgrounds, they should be visible now. Glitter-graphics is still the best place to make a Myspace layout. And yeah, this is where you can upload backgrounds that are larger than 800x600 px.




Add your comment. Please login or register to submit your comment.





| | |
| --- | --- |
| You're not logged in! If you don't have an account yet, please register one and get your very own elite (but free) BGA account! | |